Auto Guangzhou 2019: World premiere of the Mercedes-Maybach GLS
The new Mercedes-Maybach GLS600 X167 4Matic represents a new form of luxury in the SUV segment. It extends the portfolio of the Mercedes-Maybach brand by combining the body design and technical basis of the GLS with the luxury of a top-class saloon car. Its spacious interior with the highest-grade materials and extremely effective noise insulation creates a stylish, cocoon-like feel-good atmosphere. From their pleasantly elevated seating position, thanks to electrically operated roller sun blinds on the two rear side windows, the passengers can decide for themselves how much of their surroundings they want to see. The AIRMATIC suspension included as standard or the optional, fully-active suspension with E-ACTIVE BODY CONTROL effectively keep the road bumps at bay. For the first time there is a dedicated Maybach drive program that ensures even more comfort in the rear. Access and egress are also highly convenient: when the doors are opened, the vehicle is lowered slightly, and an illuminated running board quickly and silently emerges on the access or egress side.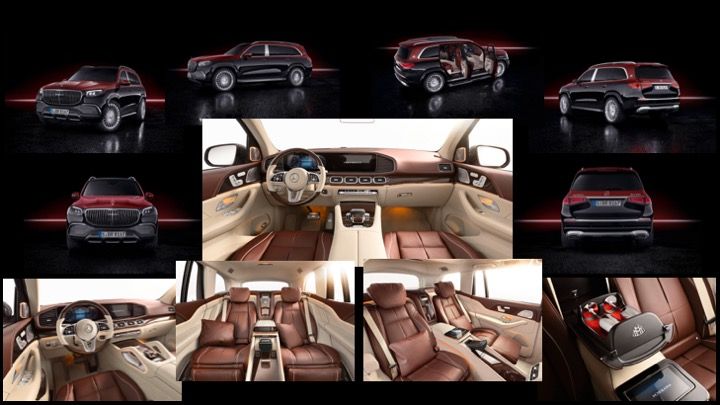 The new luxury class Mercedes-Maybach GLS600 X167 4Matic will be offered in an armored version in CEN B4 according to DIN EN 1052/1053 (FB) and 1063 (BR) in the second part of 2020 year. It will be the new form of luxury and safety in one package against kidnapping and carjacking for VIP passengers all over the world!.

#броня #armored #gepanzert #werkspanzer #sonderschutz #schutklasse #schutzstufe #beschuss #gewehrprojektile #widerstandsfähigkeit #Überlappungssysteme #sprengbelastung #sturmgewehr #blindado #blindati #blindé #security #bullet_proof #armor_plated #Mercedes-Benz #Guard #exclusive #discreet_armored #limousine #bullet_proof #bullet_resistant #blast_resistant #EID #explosive_resistant #VIP
FIRST RUSSIA-AFRICA HIGH-LEVEL SUMMIT TO BE HELD IN OCTOBER 2019 IN SOCHI, RUSSIA
The first Russia-Africa Summit will take place in the city of Sochi, Russia on October 24, 2019. The initiative to hold a high-level meeting to discuss strategic issues of Russia-Africa partnership was taken by President of Russia H.E. Vladimir Putin and welcomed by current Chairman of the African Union, President of the Arab Republic of Egypt H.E. Abdel Fattah Al-Sisi.
The event aims at strengthening cooperation between the Russian Federation and countries of the African continent and is expected to be attended by most African Heads of State. On the sidelines of the summit, a representative business forum will be held to explore prospects of joint work in different areas. The summit will be preceded by the Inter Parliamentary Conference "Russia Africa" to take place in Moscow on July 3, 2019, where Speakers of Parliament of the African states are invited.
#russiaafrica #russiaafricasummit